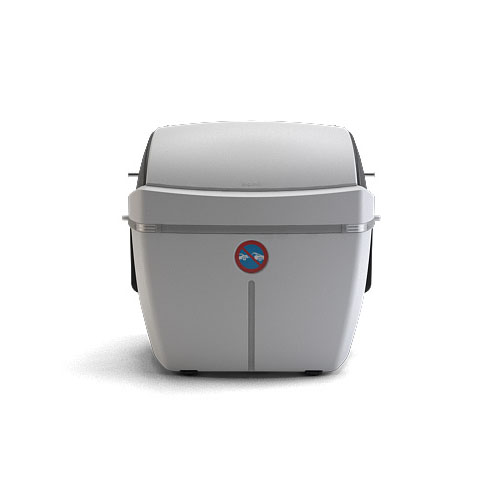 3200L side-load polyethylene container
The new Big.Bin is a container designed to help humanize the city. Its clean shapes approach it to the domestic sphere, seeking greater empathy with the user.
Its gentle and rounded forms create an organic volume easy to integrate in any environment, making it perfect for city centres, parks or residential areas.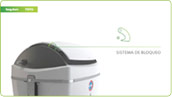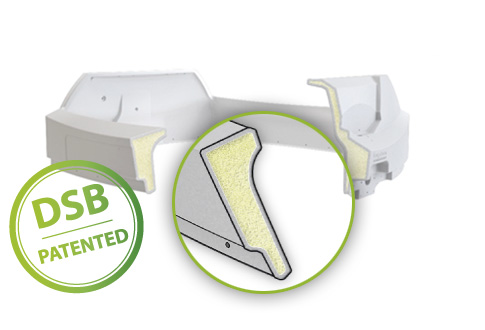 Show Video >
DUAL STRUCTURE BELT (DSB)
The Dual Structure Belt (DSB), together with the upper crossbar and the lower platform in galvanized steel, provide the container with an extraordinary resistance, avoiding distortions caused by hoisting efforts or vandalism and maintaining its functionality over time. (lid opening, pedal adjustment, progressive closing...)
Its sturdy construction and material allow the lid to remain in perfect conditions with no alterations or imbalances over time, supporting all kind of efforts.
Weatherproof. UV protection.
A lid for each use
The user lid, with smaller dimensions makes it comfortable, lightweight, and offers smooth support systems to opening and closing.
The large emptying lid allows emptying more effectively, besides having assisted opening and high impact resistance.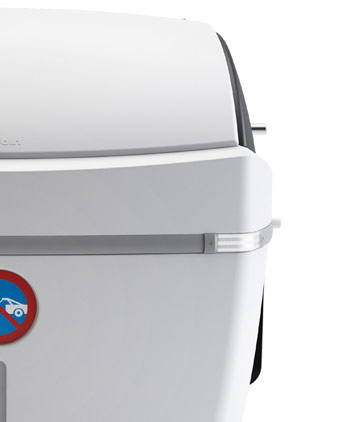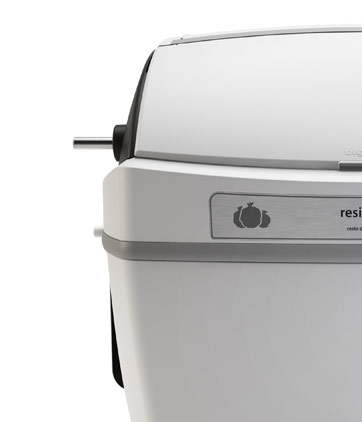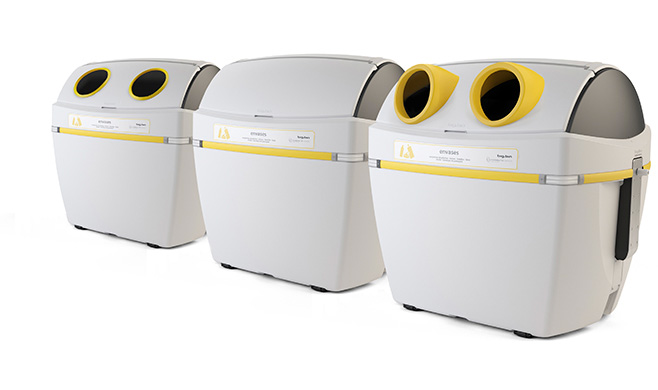 Opciones
de reciclaje
Preparados para el futuro del control de accesos, adaptadas a la normativa y con cada color asociado a cada residuo para fomentar las buenas prácticas.
Diferentes modelos (de izquierda a derecha):
- Tapa con reducción interior
- Tapa con acceso libre
- Tapa con bocas de selectivo