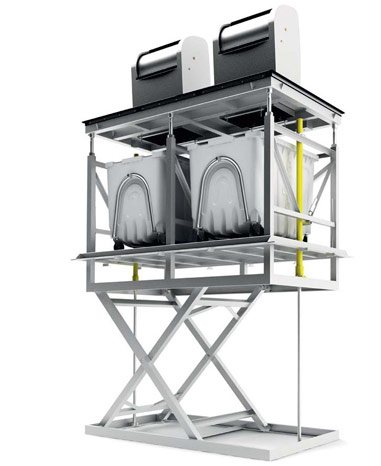 "BACK" SYSTEM: COMPATIBLE WITH REAR-LOAD TRUCKS AND CONTAINERS
To put underground from 2 to 4 rear-load containers.
The containers are raised overground by the platform. Once they are at the pavement's level, they can be moved by pushing them, as they have wheels.
Each "Back" system is placed inside a separate concrete pit. Each of the equipments is composed of a lifting platform with a lid that houses the containers in the inside, one top bin per container and a lifting system (hydraulic station or adaptation to truck).