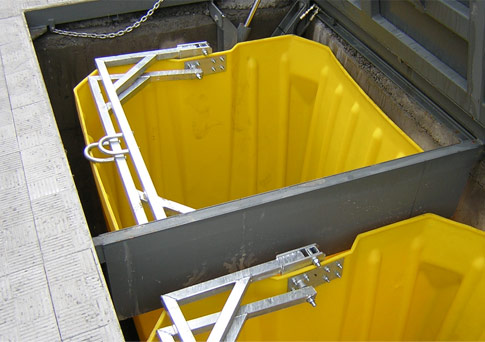 "CLIP" SYSTEM: COMPATIBLE WITH CRANE-LIFT CONTAINERS AND TRUCKS
To put underground from 1 to 4 crane-lift containers with a capacity from 2 to 5m3 each.
The opening system works with one or two hydraulic cylinders, depending on the number of containers.
The containers are handled as any other conventional crane-lifted container.
The container is made of rotomolded polyethylene, with hot-dipped galvanized metal structure (profiles, doors, spill tray and handles). It is a low height, light, easy-to-use and easy-to-clean container.