Dune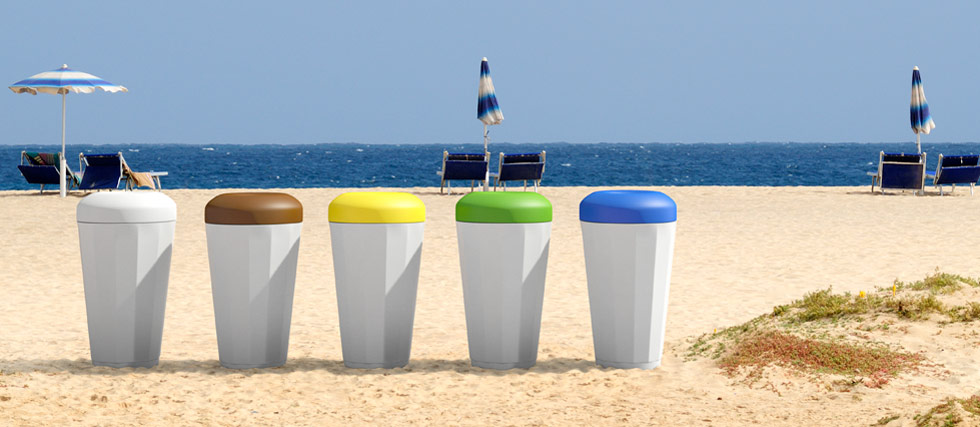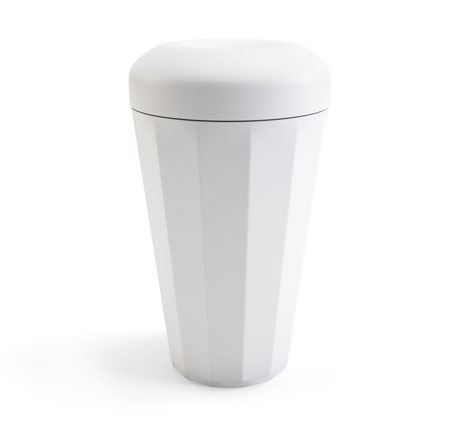 DUNE. OUTDOOR LITTER BIN
Large capacity and ultra resistant litter bin made of rotomolded high-density polyethylene.
Its modern look and its organic and gentle shapes approach it to the domestic sphere and generate empathy with the user.
It is perfect to store different kinds of waste in outdoor areas, such as beaches, gardens, parks, etc.
The rotomolded high-density polyethylene provides the litter bin with added strength while keeping it in perfect conditions over time and providing it with flexibility to support any kind of stress (blows due to acts of vandalism, etc.), thus avoiding breakage.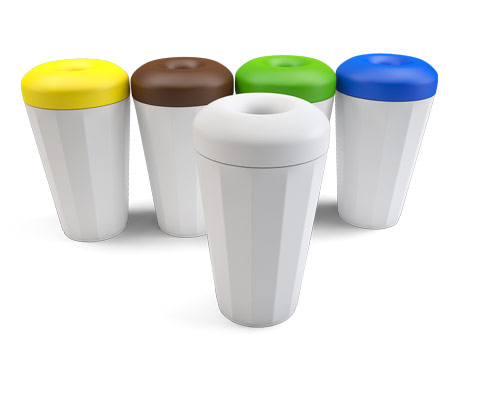 SELECTIVE WASTE COLLECTION
Dune litter bin is an ideal product for storing different kinds of waste. It is available in 5 different colours, each of which identifies a type of waste (packages, paper, glass, organic and others).
The container island creates an accessible space for selective waste collection, which makes easier for the user the separation task and encourages good practices.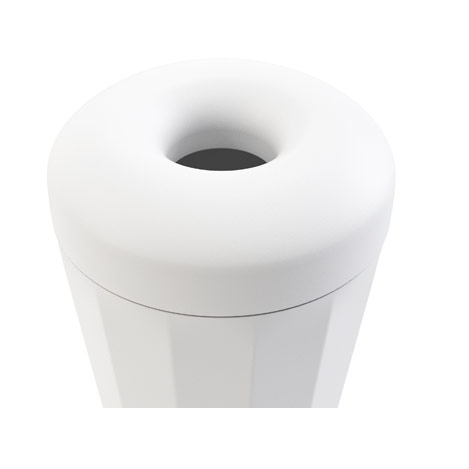 COMFORTABLE FOR THE USER AND THE OPERATOR
The disposal aperture is placed at low height, which ensures that anybody can access the bin.
The litter bin consists of two main parts: the body and the cover. The cover can be removed thanks to a threading system to facilitate the bin's emptying.
Its carefully-designed appearance, created from a single organic volume with gentle and simple shapes and featuring uniform and easily identifiable colours, fits easily in any environment and adds value to its surroundings.
Dune